Meet our Board of Trustees
The Edmund Trust & Eddie's are a registered charity which is led by its Board of Trustees. The board meets bimonthly. Our outstanding board generously give their time for free and work tirelessly to support all aspects of the charity.
For the last 15 years or so Derek has been an embedded researcher in the Institute for Manufacturing, Department of Engineering, and University of Cambridge.  Before that he had spent over 25 years in manufacturing management in senior operational roles in multinationals as well as small and medium enterprises. He has a particular interest in business strategy and manufacturing planning and control, and as part of his work he has developed a diagnostic tool that is widely used to assess the performance of manufacturing businesses.
Derek's daughter Annie was born in 1980 with Down's syndrome and Derek has been on the board in one capacity or another since that time. 
Derek's role as the Chairman of the board is to manage and provide leadership. He is accountable to the board and is the interface between fellow trustees and the Chief Executive Officer.  He works closely with the CEO to ensure that the charity is moving in the right direction. 
In his spare time Derek enjoys reading, walking, gardening, camping and caravanning with his family.  He is also a practising Quaker.
Greer Harbinson – Vice Chair
Greer has spent practically his whole career in telecommunications.  Not the fixed line communications like BT or Virgin Media but mobile radio communications, as used by the emergency services, Police, Fire and Ambulance and he also dealt with the armed forces Army, Navy and Air Force and supplied each of these with their two way radios and control rooms.  This was exciting work – leading edge technology, constantly designing and building equipment to meet the latest requirements of each of these services.
He was born in Belfast and it was there he qualified as a Chartered Engineer in Electronic and Aeronautical Engineering.  After two years working for the aircraft company of Short Brothers and Harland, Greer moved to England where he worked for Marconi, GEC, STC, Pye, Philips and NTL which involved several moves around the country, finally ending up working in Cambridge as Regional Sales Manager first for Philips and then for NTL and living in the village of Kirtling, just outside Newmarket.
At the time of his retirement in 2005, Greer went to the same church as Derek Ford, (Chair of the Board of Trustees) and it was Derek who suggested he join The Edmund Trust.  This seemed like a worthwhile opportunity to put something back into society and so Greer joined the board and has been a trustee ever since.
Greer has always been particularly interested in the buildings and property aspects of the charity so the current re-development of the Milton site and the expansion of The Poplars in Histon is very rewarding.
Greer's role as Vice-Chairman of the board is to work closely with fellow trustees, the CEO and other members of The Senior Management Team to ensure that the day-to-day running of the charity is carried out efficiently and that the financial future is assured. This includes ensuring that The Edmund Trust have the correct buildings for the people we support to live in and office accommodation for staff. 
Greer is an active person and enjoys walking, swimming and travel, which he has done extensively.  He is on his local Parochial Church Council, has done many house renovation projects and also keeps bees.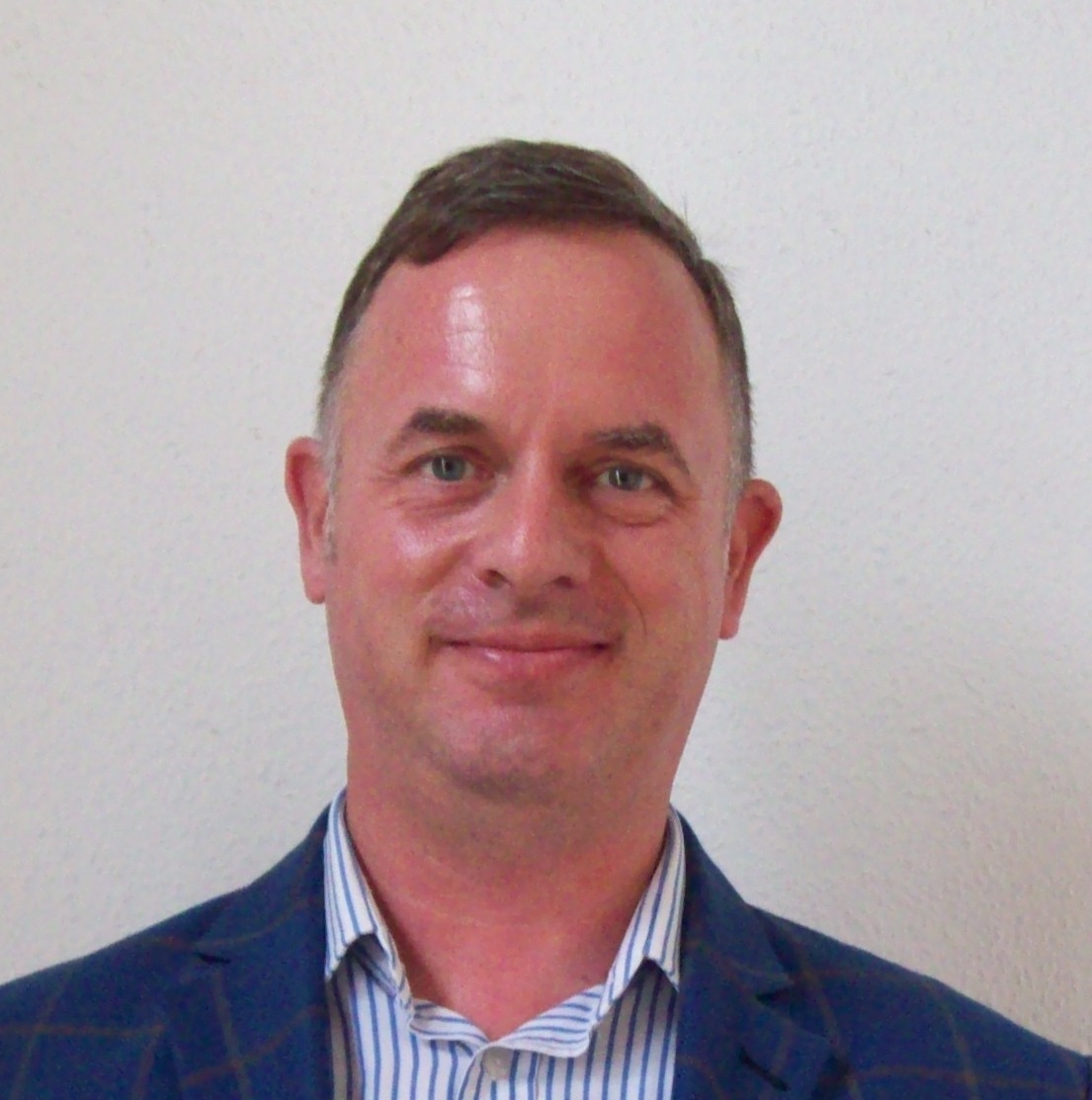 Nick, originally from Cambridge, had an international education going to school in Canada, Australia and New Zealand when his parents worked overseas.  After studying Production Engineering at Cambridge University and working as an Engineer, Nick retrained as a Chartered Accountant with a local accountancy firm.  He worked for several companies before setting up his own specialist accountancy firm which provides expert advice to smaller businesses around Cambridge.
Nick's expertise is in Finance; understanding the business of The Edmund Trust & Eddie's, how its administrative systems can be reliable and efficient, how much it can afford to invest in new projects, how it needs to be funded and how to comply with the many regulations covering accounting and charities.
Nick lives in Cambridge with his wife and two sons and enjoys gardening, DIY and also likes to cook.  He has a passion for cars and was a racing driver for 5 years but has now stopped and instead, taken up Archery as a hobby. On Saturdays he can also be found carrying out linesman duties for the local youth football team his younger son plays for.
Lyn has been involved with learning disabilities since the sixties. She took an interim job after finishing art school with an industrial workshop run by a hospital very similar to Ida Darwin. The rest as they say is history.
Lyn moved to Cambridge in 1980 and worked in day services before taking a job with the resettlement team working on the closure of Ida Darwin and re-provision of services within the community.
Work in the care management teams and as a Community Development Manager followed and her last role was to implement personal budgets across Cambridgeshire.
Following her retirement from the County Council in 2010, Lyn was asked to take on the interim role of General Manager at, what was then Cambridgeshire Mencap.  Handing over to John Ellis 3 years later and taking up a seat on the board. Lyn's involvement with the organisation has been over many years, being the Care Manager for a number of clients and the reviewing officer for many more.
Aside from her interest in the Edmund Trust & Eddie's, Lyn paints and spends time with the grandchildren. 
Tandy trained as a Teacher and after spending some years in mainstream primary schools, decided to specialise in teaching children with learning disabilities. She is currently self-employed, providing training in all aspects of learning disability to schools, voluntary groups and residential settings as well as family support. She specialises in providing training in play, communication and interaction with people who have learning disabilities and is also an Intensive Interaction Coordinator, providing specific training on this approach. Tandy has recently completed a distance learning MEd (Learning Disability: Profound, Severe and Complex) with Birmingham University.
She has two children who both have learning disabilities and has written a chapter for parents in the Intensive Interaction handbook. She also co-ordinated an Autism Outreach Service for Eddie's (Cambridgeshire Mencap) for three years.
Tandy brings knowledge about learning disability and current good practice in provision to the board, as well as a parent's perspective. Through her work, she is acutely aware of the difficulties families face and the gaps in service provision locally.
Richard Holland – Trustee
Richard qualified as a Social Worker in 1982. He initially worked in a residential setting in France, but then worked for 34 years in Cambridgeshire within statutory services for children and adults.  Richard retired from Cambridgeshire County Council in May 2017 having done a range of roles as a practitioner, operational manager, strategic manager and commissioner.
Richard's relationship with The Edmund Trust and Eddie's goes back a very long way; the original Edmund House was still a Residential Home!
Richard is doing a mixture of paid and voluntary work. Richard brings extensive knowledge to the board as he is currently a Fostering Agency Decision Maker for Cambridgeshire County Council, an associate for the National Voluntary Organisation supporting self-directed support for disabled children and adults, 'In Control', an associate reviewer for the Improvement and Development Agency of the Local Government Association, a Trustee for Centre33, in the process of becoming a Trustee for Pinpoint and voluntary panel member of Break Therapeutic Fostering Service .
Anne first took an interest in special needs when working during school holidays alongside someone who could not read or write. After volunteering with the Adult Literacy scheme, Anne did a PGCE during which she spent part of her teaching practice teaching maths to a group of pupils who had special needs. Despite being a science teacher she continued with supporting those with difficulties in maths for the first couple of years whilst teaching at Witchford Village College.
However when her first son was born with Prader Willi Syndrome, the interest in those with special needs become personal. For a number of years she volunteered as a contact person for parents of those with PWS for things such as growth hormone and exercise. However, as her son got older, Anne wanted to understand more about the care industry from the inside and went to work for ILN for a year part time and then Cool To Care, as well as working privately as a carer for a family.
Anne is still hugely involved in caring for her son, despite him receiving 24 hour care, and it is through this, that 18 months ago Anne volunteered to become a Trustee with The Edmund Trust.
Sign up for our newsletter​